Individual Coaching

I offer one on one coaching, either by phone, skype or in person. In this work I support your clarifying true purpose, setting tangible and achievable goals that are in alignment with your values and beliefs, and fit into your life, developing tools and resources to move in your own positive direction, and manifesting your richest, warmest, loveliest self and life.

Think about what works best for you

Maybe you need a quick shot in the arm- three session Kick the Creativity Block set, or
Maybe you are working on a long project and could use support over the long haul, like a monthly session with email contact in-between for accountability, trouble shooting and focus
Maybe you are ready to dig in to making some major shifts in your relationship to your work- opening new ways of thinking and you would like ongoing weekly sessions

If this sounds like what you are looking for, click the link below to schedule a Free Consultation or go to my

contact page

, fill out the form and I will contact you.

I recommend also subscribing to my

mailing list

. I write periodic blogs with helpful and inspiring content and I also send out information about upcoming events and groups forming.

---

What is your big dream?

What is that passion, interest, desire that is calling to you? Is it time to give it some space, let it breath, see what it can become?

write that book
make those paintings or sculptures
just get back into the studio
dance
play music
build the community project
what is your project?

How does it feel?

You can feel that flatness when you have not been involved in your creative work for a while
You have a secret fear that maybe you are not a real artist/ musician/ poet etc. or that if you tried to do it, you might find a blank
You have the sense that you could be doing more, going deeper, finding greater satisfaction in your creative life

Imagine!

·

Too many ideas, lots of false starts.

Imagine a feeling of

clarity and purpose

as you step into your vision.

·

No ideas.

Imagine the feeling of

flow and productivity

as the ideas emerge organically from your intention.

·

Harsh internal critic.

Imagine the feeling of

confidence

as you befriend the critic, trust your instincts and refine your creative ideas.

·

Not enough time and space to follow your passion

.

Imagine the feeling of

balance

as you fit your creative work in along side your other interests, responsibilities and activities.

·

Overwhelmed with shoulds

.

Imagine moving forward with

free will and open generous heart

.

·

Anxiety and unhealthy habits

.

Imagine feeling fully

connected and deeply nourished

because you are listening with compassion and honesty to yourself through your own creative insights.

What do you need?

How would it feel if you had someone who has been there and understands on a profound level where the struggles are. In speaking with a coach you not only get the support of a colleague and the kindness of a friend, but also the confidential non-judgmental safety and professional skill of transformational life coach. In this context you can deepen your sense of core values, purpose and path. This gives you confidence that you are moving in the right direction as you chart your goals and intentions, lay the plans, remove the blocks and make things happen. Your studio time is your own, but you do not have to feel alone to be there.

Do you want to see if I am the right person to help you?

Not every coach is right for every client, and visa versa- there has to be a good fit. The good news is that it is easy to tell in a short conversation. Click the button below to schedule a Free Consultation or go to my

contact page

where you can fill out a simple form and I will get back to you via e-mail.

---
---
Group Coaching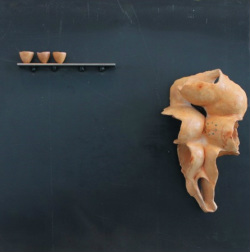 There is something transformative and powerful about sharing your goals and visions with a group who are all there to support each other not with advice or lessons, but with open hearted trust and belief. It may be equally powerful and inspiring to sit in compassion and support of others who are speaking their truth, dreams, visions, goals, challenges and plans.
When I was in such a group 20 some odd years ago, I became aware that I was learning to trust my own compass, my own wisdom, my own guidance. I had not even realized how much I looked to others for guidance, how little I had trusted my self, and how much that was holding me back.
Each of us has and needs to follow his or her own compass- and my job is not to direct or lead, but to support you in finding your own way. While all of my coaching is based in this simple yet profound principle- the support group is born of it.
If this sounds like what you are looking for, click the link below- it will take you to my contact page. Fill out the form and I will contact you to schedule a Free Consultation.
I recommend also subscribing to my
mailing list
. I write periodic blogs with helpful and inspiring content and I also send out information about upcoming events and groups forming.
---