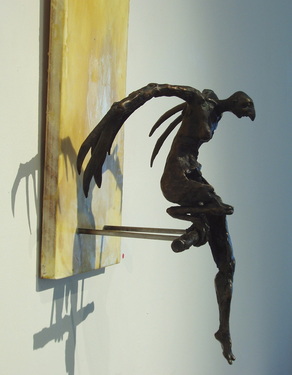 You dream up a creative project that feels right on, and gives you a lot of joy to imagine it, but it never really gets off the ground. In fact after dreaming of it for so long, not only does it lose its joy, but it can actually begin to be a drain on your confidence!

I have so been there, and it is painful!

The thing is that you are an adult and you have a ton on your plate.
It is really hard to prioritize a creative project when you need to pay the bills, tend to the kids, get the car fixed, buy groceries, and have some sort of a social life.

Not being able to get past that first hurdle of getting the project firmly in the line-up of priorities can be what keeps a person from doing their creative work for years and years, and this is a travesty.

The world needs your creative work!
If you have a creative itch it is because it needs to be expressed and if you need to express it there are others out there who need to be able to connect with it! It is part of the collaborative project of our human culture- we are all in it together and we need each other's wisdom, questions and creativity.

I believe firmly that each of us has something very particular to offer the world and it is our job to do it. And it is not always easy to know what that thing is and to find the energy to make it happen.


It is not just a matter of will power and drive
Please do not go down that road of feeling bad about your self! It is really easy to get caught in thinking "If I was a real artist, writer, musician, I would be working all the time- I would already have that book half way done." Not only is it not useful to harass yourself in this way, but it is actually destructive to your ability to keep a balanced life. And yes, you can be happy and balanced and have a successful and fulfilling creative life and career. Don't believe the suffering artist crap!

It may be that you are stalling for some very good reasons.
Sometimes it is not the right time to dive into a big project- maybe other life priorities really do need to be at the top right now. Even if this is the case, there are great ways to activate your creative juices so that you don't have to feel so distant from yourself anymore

Your internal director may be stalling the project because something does not feel quite right about it. It can be very useful to take the time to get in touch with your sense of internal values and life purpose and see how to better align the project with your core self.
There may be fears and projections that are stalling you. What if it gets bigger than you can handle? What if it is crap? etc.
The thing is that if there is not clarity on all of these issues- if there is some internal stall going on- and you try to push it through anyway- forcing yourself to jump off the ledge into a major project- you are going to be stumbling and feeling awful about being half-hearted about it the whole time. But once you get everything aligned, your values, life purpose, and goals, there will be a sense of flow and energy that will make your work sing!The sense of empowerment and rightness is undeniable.
The good news is that all three of these are manageable issues!
In the first session of her two session
Kick the Creativity Block
set, Karen, a single mom, teacher and writer, let me know that she had been dreaming of writing a book about single parenting an adoptive child for 3 years and had not managed to get rolling on it. One of her concerns was that the project would make her less available to her child- she would be distracted or have less time. After talking about her writing ideas and her core values, it became clear that conceptually this book was not going to be in competition with her parenting, but supportive of it! And supportive of many other single parents of adoptive kids- which was very motivating for her.
This clarity allowed her to begin to frame in a new way how to approach the project so that she would not feel torn by conflicting life needs, but would feel the parts of her life are actually working together. In her case, it made a whole lot of sense to scale it down to bite sized pieces that would be fun to write and would serve as building blocks and allow the larger project to become clear over time.
After talking to her, I was inspired, as I almost always am in these conversations. I cannot wait to start reading her work, it sounds both funny and poignant and I just keep reflecting on how needed her very particular perspective and insights are for the people who are going through what she has been.
Get Support!
The way our culture is set up does not naturally support our creative work. I urge you to get the support you need! Believe me, there have been times I have really needed and received profound support and was able to make huge strides by leaning into it. Maybe a friend has a lot of experience and can be supportive.
I offer individualized coaching because I know how effective it is and because I love seeing your dreams become living, breathing reality! A good coach is a supportive ally, with professional training, confidential understanding and substantial experience in the field. You can read more about what it can do for you
here
.
Kick the Creativity Block
Kick the Creativity Block is for you if you have a project in mind, you have found yourself stalled, and you just want a couple of session to make sure you are heading in the right direction and to get you moving. With compassion and insight, I will help you unravel the blocks, energize the direction and take the steps to get rolling on your own creative work again.
If you are ready for the support right now, sign up for an initial 30 Minute consultation. There is no charge and not obligation. Click the button below and it will take you to my contact page. There you can fill out a form and when I get it I will contact you via e-mail to schedule our session. After we talk about what your needs and desires are and what I do, you will be able to decide what will work best for you and we can schedule meeting to support your creative life!
---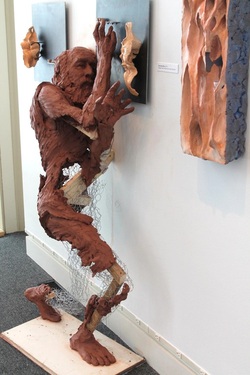 In the mean time, let's get you moving forward right now.

Get out a pen and paper and give yourself half an hour to write answers to these question:

1. What is the big dream project? Describe it with some serious pleasure!

2. How does it connect to your sense of values and core beliefs?

3. What makes it difficult?

4. What is the tiniest first step that you could make right now?

5. In what way could you get help?


Back to you!

I am curious- do you have a project that has been itching to come forth? What holds you back? Is there a voice in your head that convinces you that this is not the right time? Do you have tricks that help you get past that first hurdle? I would love to hear your story! Please comment below and tell me!