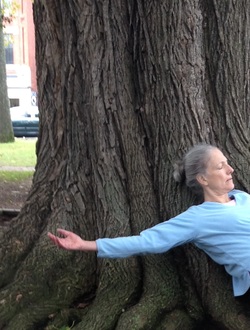 "Essential Voyage" sculpture is about to be built on the North Commons in Amherst MA
Monday September 21 from 9 am to 2 pm- sculpture in process
Thursday October 1 from 5 pm to 8pm - opening reception
Please come!!!
I am so excited to announce that "Essential Voyage", a piece that has been in the dreaming stage for a long time, is about to be built!
Last week Margaret Bowrys, an amazing and beautiful dancer based in Northampton MA (see her bio below), and I met on site at the North Commons in Amherst and did some exploratory movement to find our pose. We based our work together on authentic movement, a form we both love, which allows us to listen deeply with our bodies to ourselves and to our relation to the site. Through this work we found a pose that seemed to capture something about being with this amazing tree.
It will take me making the piece and reflecting on it over time to really understand what hit me in the moment. So in a sense I am writing to invite you into the process in that tender time of unknowing. It is important to me to stay in the unknowing and trust the process of creating the image to reveal the deeper meanings that are stirring in me, in Margaret, and in this place.
On Monday the 21st of September
we will meet on site again and I will create this site specific temporary sculpture out of steel, wood, wire mesh, hemp fiber and clay. We invite anyone who can make it to witness the process.
Over the course of the following 2 months, the piece will be out in the elements and the clay will go through the changes, drying and falling apart an being washed away by the rain, that are natural to it. The inner structure will be revealed.
I will be documenting this transformation and posting regularly here and I hope you will visit! I will also be sending out newsletters periodically- so if you have not already subscribed please do!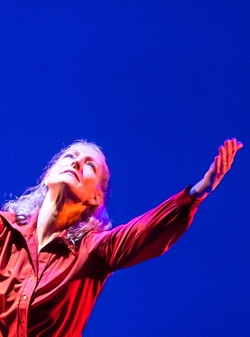 Margaret Bowrys is a teacher of children's dance, expressive movement and creative yoga. She is a facilitator of Authentic Movement integrating mindful movement and compassionate healing practices. A performing activist, she is a touring member and choreographer with the Survivor Theater Project. Margaret was a member of the Dance Generators dance theater company. Margaret is currently performing with choreographer Fritha Pengelly in New Work and Michelle Marroquin's Day of the Dead. Margaret presents place-based dance as a member of Movement Arts Ensemble. She brings dance into interdisciplinary collaborations with other local teaching artists including, project Motion with abstract landscape painter, Marlene Rye.

Margaret is a Laurel Park Arts board member and American Poodles At Work ambassador.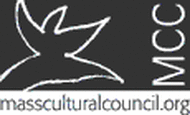 Essential Voyage is supported in part by a grant from the Amherst Cultural Council
---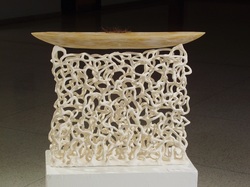 Paper Clay
There are still a few spots available in my
Paper Clay
class at Snow Farm. It is a one week intensive- think art retreat of the very best kind! Great food, cool people, beautiful setting, and fabulous fun with paper clay! It runs from September 27 to October 2. Register through Snow Farm
---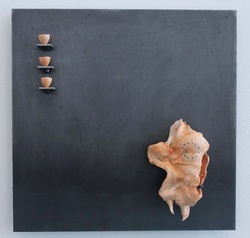 Clay as Meditation
This is a class that I am teaching through the Cancer Connection. It is for folks who have cancer or are recovering and their families and friends. We will meet weekly for 8 weeks and work with clay in hand, finding expression and healing through clay.