Is this you?
There are so many stages of developing as an artist, and the needs are different in each one. Check these categories and see where you fit.
---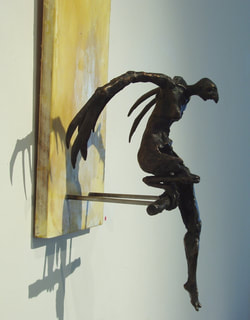 Starting or re-starting your work as a solo artist
There's a dream that's been nagging at you. You don't know if it is your calling or just a pipe dream. Do you have what it takes? Is it the right time in your life? How do you make the time and space for it?
You used to make art, but life has taken you in other directions for a long time. You keep trying to open that side of you again, knowing that you used to love it, but it doesn't stick. How do you get traction and really step into your creative life again in the context of an adult life?
You have taken all the classes you want—you know how to make your work and you don't want anyone telling you what to do anymore. You have time, but somehow you are not getting to it without the structure of the class.
Developing your Voice
As you look at your work to date, you see a few gems, but the work is inconsistent. You have too many different directions and no clear sense of what your voice is.​
You're committed, you have lined up the resources, time, and support you need, but you are facing major doubts again! What if you are not any good? What if you are not a "real" artist?
You have been working on the creative dream and you are struggling with how to balance your life. All your other commitments and connections are in major competition with your creative work, and you really do not want to be that screwed up artist that is incompetent with life.​
You have the sense that you could be doing more, going deeper, and finding greater satisfaction in your creative life, but you are not sure how to get there.
Getting ready to put the work out into the world
You know that you find your work compelling, but you don't know how to tell a coherent, compelling story about it.
You want to show your work publicly, but you are not sure how to find the right place or how to approach gatekeepers.
You are trying to get all the professional pieces together and promote yourself, but you are overwhelmed with all the details and unsure of your profession materials. ​
Dealing with sales
You want to get your work in front of an audience and sell it, but you get tangled in what you think they want. It makes it hard to keep connected to your true work.
You do not know how to price your work.
You trip all over yourself when talking to potential buyer.
---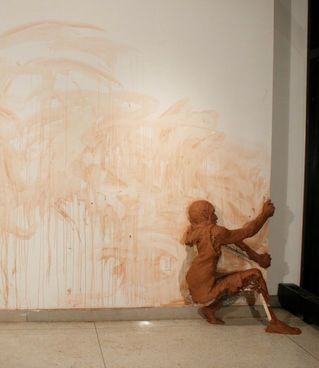 ​Is this you too?
Do you feel that:
The creative unconscious is a rich place for discovery and transformation.
Pursuing anything you care about can be quite challenging, and those challenges often provide really great life lessons.
While raw creative expression can be personally exciting and valuable, the work of a professional artist involves concept development, craftsmanship and compelling design.
Integrity is non-negotiable.
---
What do you need?
The needs of each artist are different depending on the person and also on the stage of development. However, there are some basic similarities.
When you have a desire and you can't seem to get it moving, there are two major areas that need help:
The first is practical: clarifying your purpose and setting manageable goals, timelines, next steps, etc.
The second is the part that usually gets in the way: the more psychological end. This can include dealing with a powerful inner critic, procrastination, self-doubt, or a myriad of other internal blocks. What you need is not to beat yourself up for this, but rather to find out what is going with these parts of yourself and to take care of them so that all parts of the self are in alignment.
It helps tremendously to have the support of someone who has been there and who understands both the practical tangible things and also the painful psychological traps. They need to be an exceptional listener, helping you to hear your own inner wisdom. They need to offer you personalized guidance as you clarify your direction and purpose, then break them down into goals and doable next steps. They need to have compelling techniques for learning from and transforming the challenging bits so that you don't get caught in the same traps. The main thing is that this person has to not be pushing an agenda—the true agenda is up to you.
​
I would love to help!
Let me tell you a little bit about my background so you can get a sense of me.

My two years of training in psychosynthesis transformational life coaching gives
me an amazing set of tools and a depth of understanding how the human psyche works. It is an approach that values the whole person, with the belief that even
the challenging parts of the self are essential to the whole, and with some care
can actually be a help rather than a challenge.

As a professional artist for the better part of 30 years, I have learned on the
ground how to make everything happen, from shows, advertising, and sales, to
just getting myself back into the studio after dry spells.

As a professor of art at the College of Wooster, University of Redlands, California State University – San Bernardino, and Allegheny College, I helped over a
thousand students find their voices, learn to articulate their creative insight, get motivated, and present themselves professionally. Having taught courses at all
levels and in both 3D and 2D. I have practical skills and knowledge in a broad
range of visual art materials.

I also worked as a career counselor at a very progressive and inventive college,
​so I have some of those tricks up my sleeve as well.
---
How does it work?
In individual coaching sessions we work with these four areas:
Awareness — developing a sense of compassion and non-judgment as you become aware of what is really going on, where you are getting stuck, and what parts of you are acting out. This can be a slow unfolding, like pealing layers off an onion.
Transformation — by using the imagination as the bridge between the cognitive mind and the emotional and visceral psyche, you can not only illuminate the stuck places, but you can transform the parts that were causing friction into parts that help you succeed.
Practicalities — getting down and dirty with breaking your goals into logical, doable steps, letting go of the too-much and prioritizing what stays. Clarity, kindness and listening for the true call of self.
Compassionate accountability -- when it gets tough, you can easily be distracted from your goals. Having someone walking with you helps you stay focused on the path.
Most clients meet with me over the phone, using Skype or Zoom, for one 50-minute session once a week. While the coaching can be very helpful immediately, it takes about four weeks to get a full picture of what is going on and how I can be most helpful.
How much does it cost?
My fee is $75/hour. If we work on Zoom, I will also record the sessions so that you can listen to them later. Because it usually takes about four sessions to get a full picture of what is going on and how I can be of most help, I offer new clients a discount when they sign up for four sessions at once.
What's the next step?
If you are ready to get some help and talk about what your situation is so that we can assess what I can do for you, please click the link below to schedule a Free Assessment Consultation. There is no charge for this conversation, nor is there any obligation to go on from there.
If you would like to take some time to get to know me better first, you can subscribe to my email newsletter by clicking the button below. Newsletters go out about one to three times a month and include information about
upcoming shows
,
useful and inspiring tips
about the creative process, and information about
upcoming classes
I offer.